The Magical Product Swap
OMGosh...I can't believe I was lucky enough to participate in this awesome product swap! I feel so honored to have been able to choose an item from Linda at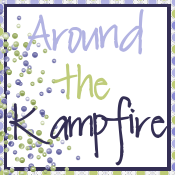 She has some of the most awesome units I've seen and I even had to purchase a few of her others! I chose her Tomie dePaola unit for the swap and so far my kiddos and I are LOVING it! I even introduced the unit on a day that I had an observation (you know how nerve racking those are!) and got an awesome review! You should really check out her store and this fun unit here:
Tomie dePaola: An Author Study

There is so much to do that we will be enjoying Tomie's books for the next few weeks! Here are a few of the text to self connections that my kiddos made:
As you can see, I'm horrible at taking pictures! I even took my daughters IPod touch
thinking
hoping that it was my phone and not me! Nope, its definitely me =)! I will try on Monday to take a better picture of the anchor chart we made for author's viewpoint and will post our activities as we work our way through! Gosh this unit covers so much...cause and effect, character traits,and writing activities. There are even craftivities! I highly recommend!
Thanks so much for allowing me to be a part of this annual event!
This was so much fun and I promise that next year I will have a lot more to offer!
Have a great Night =)
Sandy
Labels: Author Study, connections, swap, Tomie dePaola